Beaches
Discover the best Crete Beaches!
Beaches
Crete is famous for the beautiful beaches with its crystal blue waters. If you do not want to leave Hersonissos, select Limanakia, or the organized beaches of Silva Maris and Star Beach.
However, throughout Crete there are wonderful beaches worth visiting, such as Vai, Balos, Preveli, Elafonisi, Falasarna, Agiofarago, Kedrodasos.
Do not be afraid of the distance, the result will not betray the effort!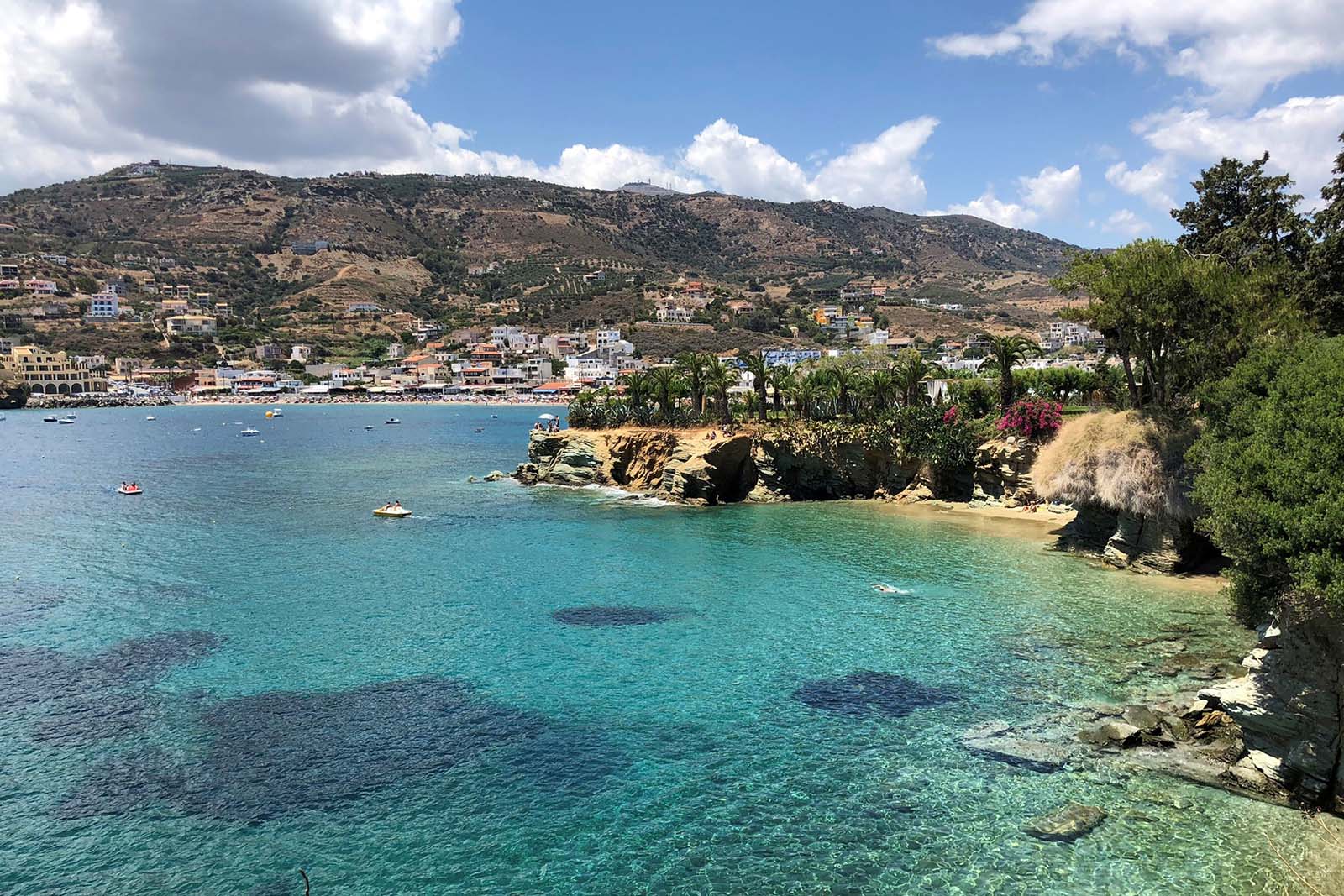 Agia Pelagia
About 10 km easternly of Heraklion. One of the biggest resorts of northern coast of Crete, Agia Pelagia is enough popular and allocates two smaller splendid sandy beaches. Here you will find all the goods of hotels and all the facilities and services are provided for a pleasant stay.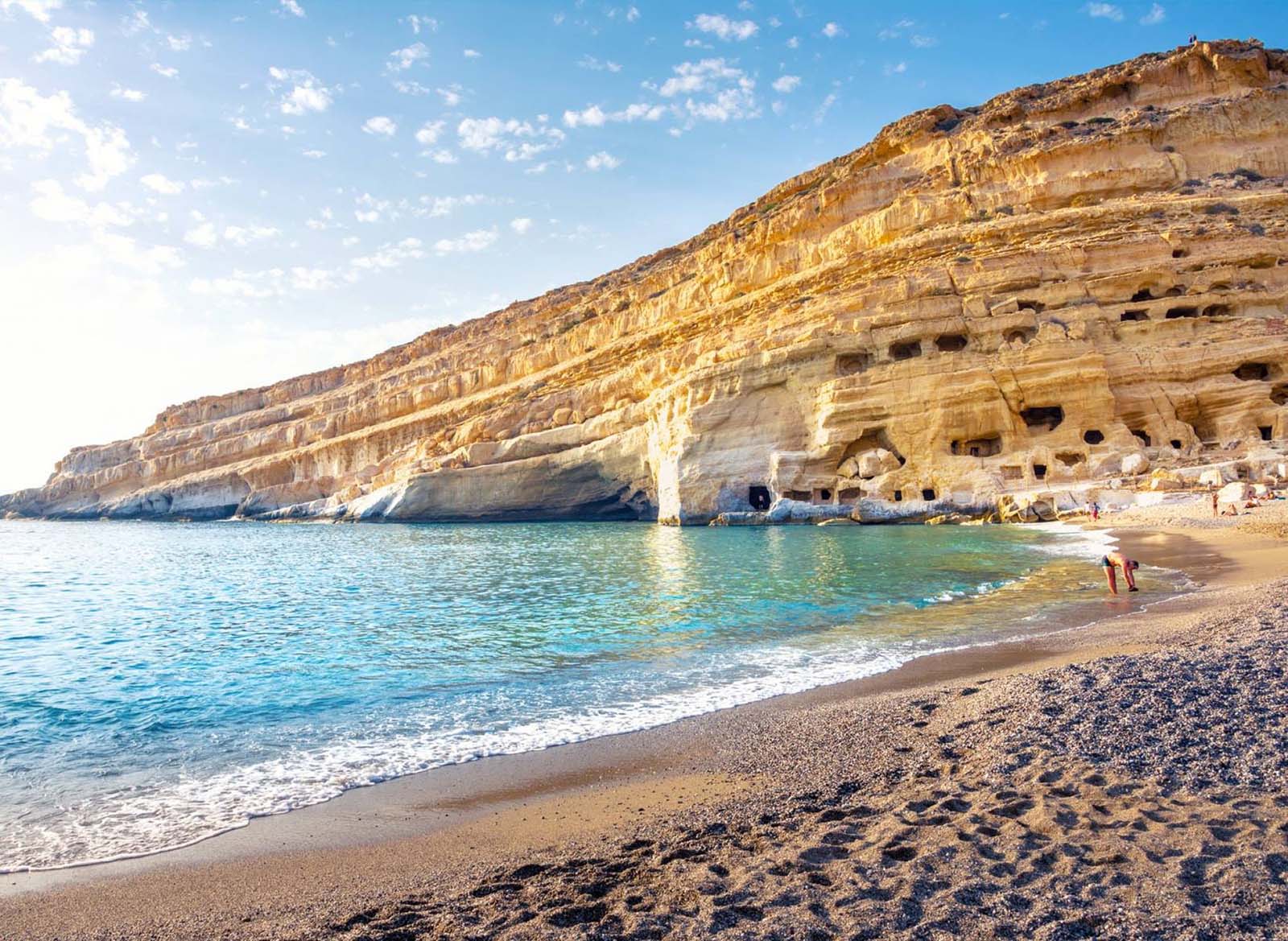 Matala
65 km southly-western of HERAKLION, in a good state. The beach of Matala is opened as an embracement in Livyko Sea. The golden sand, the clean waters, and the mystic rocks bring a lot of visitors here. The village is prone in each commercialisation and there are shops with souvenirs, cafeterias, etc Today Matala tries to restore the picture of unconcern of the sixties for which it was famous and it is worth visiting.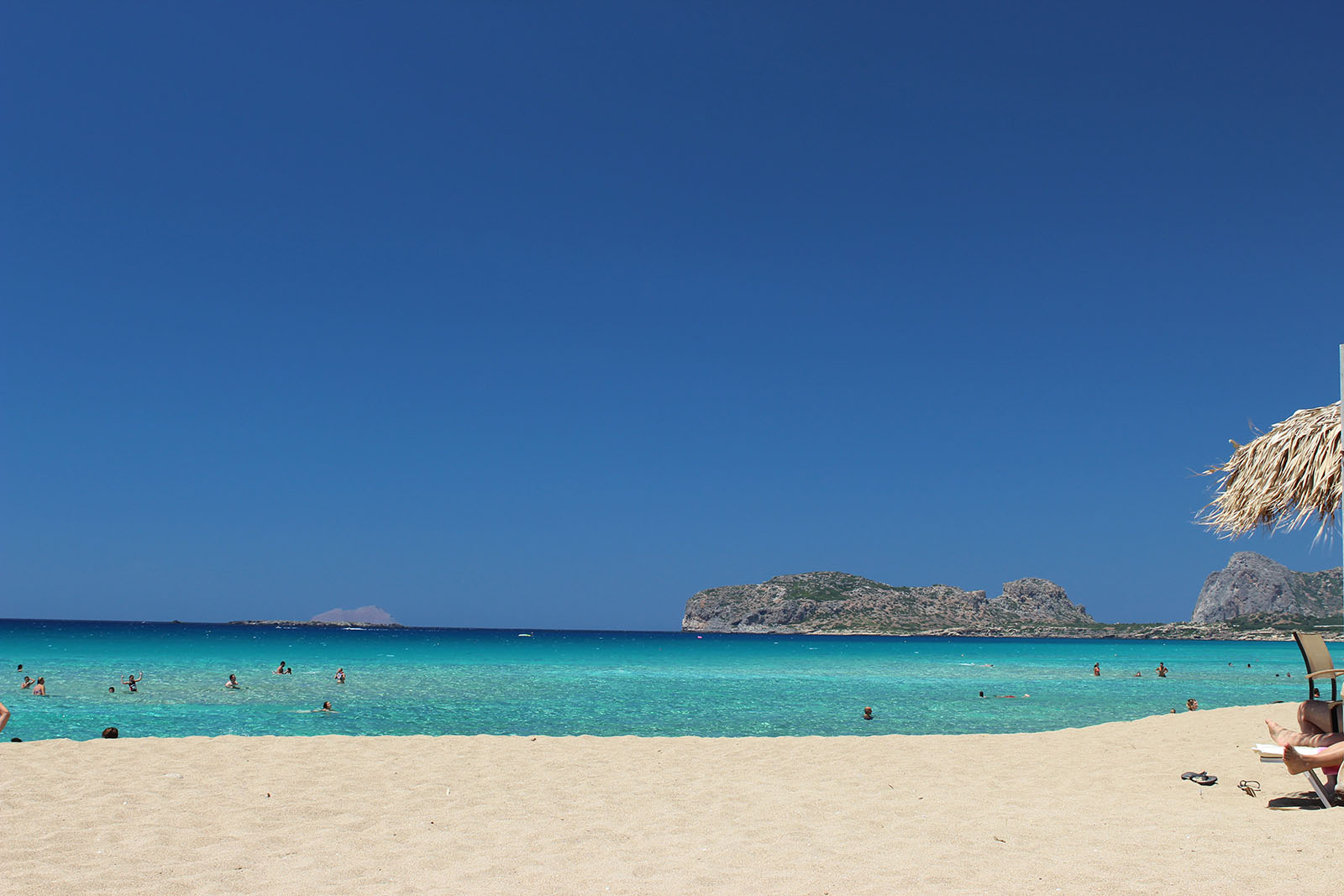 Kalamaki
About 2 km from Matala. It not so much crowded as the neighbouring Matala, Kalamaki is a small fishing village built on a big sandy beach that usually quietness prevails and is not as busy as Matala. There are certain small taverns, cafes and other essential for the visitor services. You will find also certain rented rooms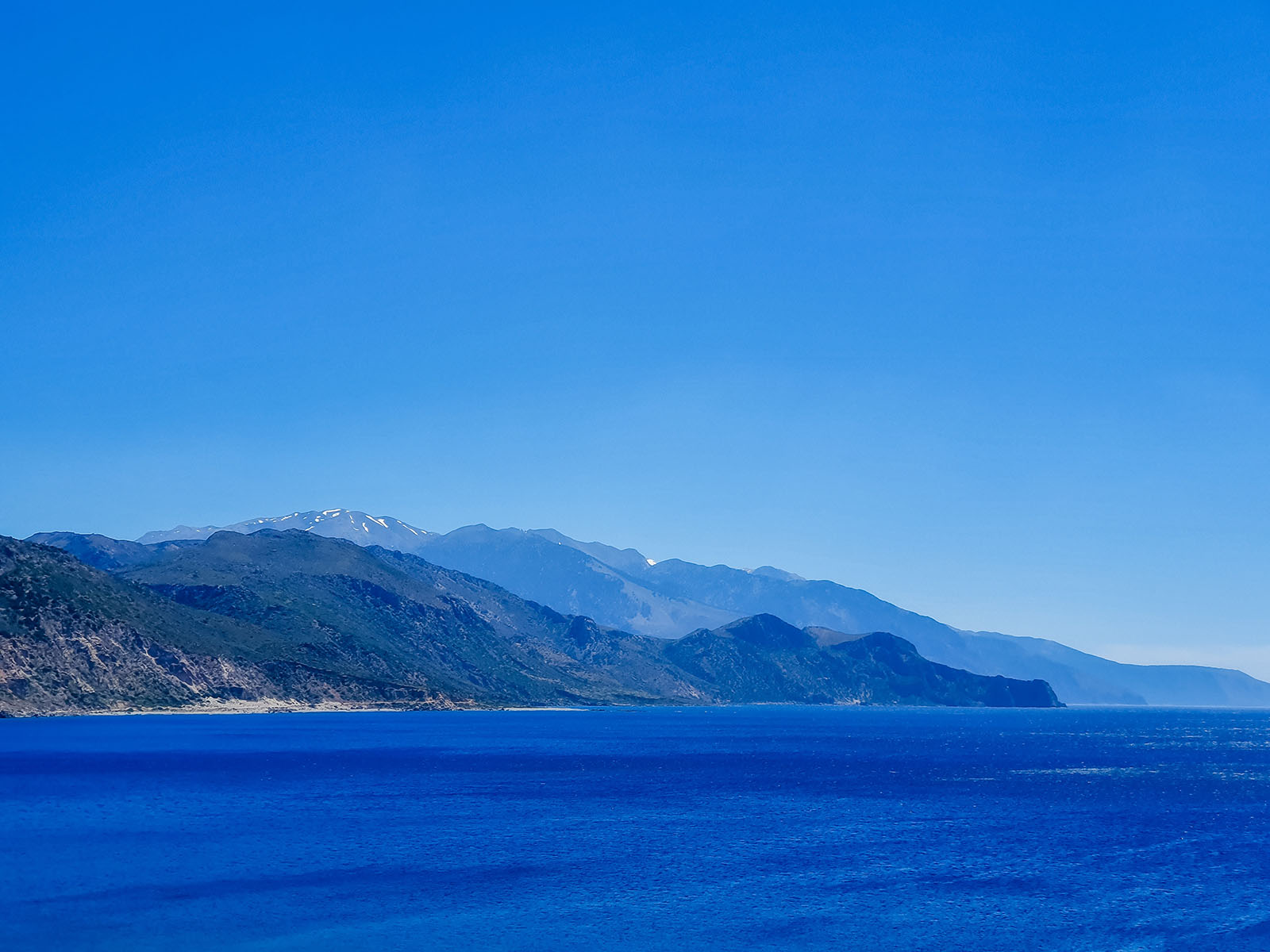 Komos
Between Matala and Kalamaki. A deserted coast with grey sand, a little northern from Matala, this beach is a splendid landscape well hidden behind bustling Matala. If you pass from here, it is even worth a small bypass if you seek for natural beauty and peacefulness. Be careful in the way the turn for the earth-road that leads to the beach, above the street north from Matala.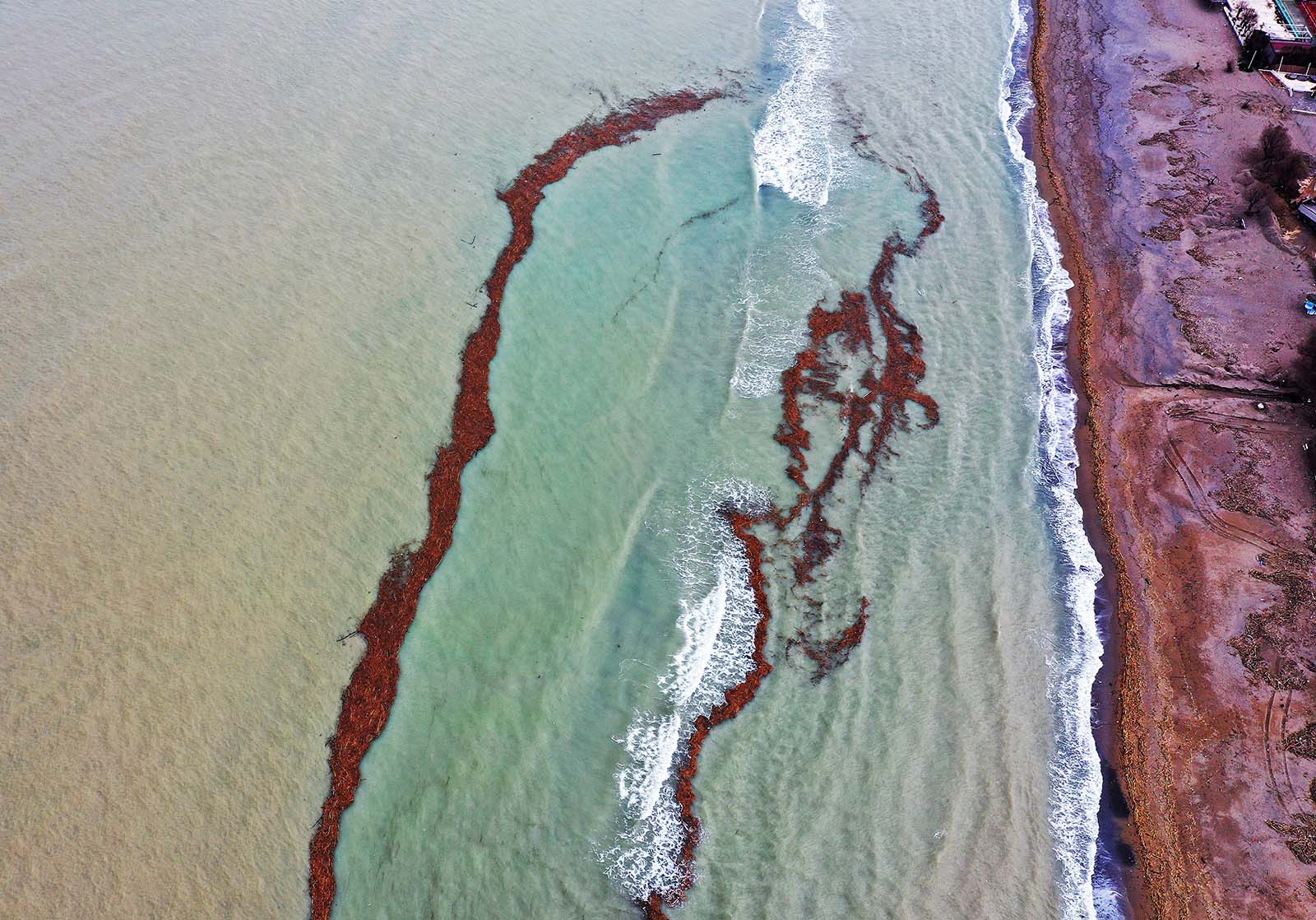 Ammoudara
A long, sandy beach, 5 kilometres western from Heraklion. The waters are really boiling hot and there are a lot of comforts available in the beach. There is also a windsurfing instructor school. You can reach the beach either by taxi or by bus from Heraklion.
Photo Gallery