Experience
The edge of the cliffs overlooking the sea.
INSPIRATION
The term Acro, originates from the ancient Greek word "akros/akron" that means on the edge, where our small hidden paradise is actually built  overlooking the sea.
The original notion, as well as the architecture of the resort is based on organic, bohemian, contemporary design, being in total harmony with the unique natural surroundings.
Facilities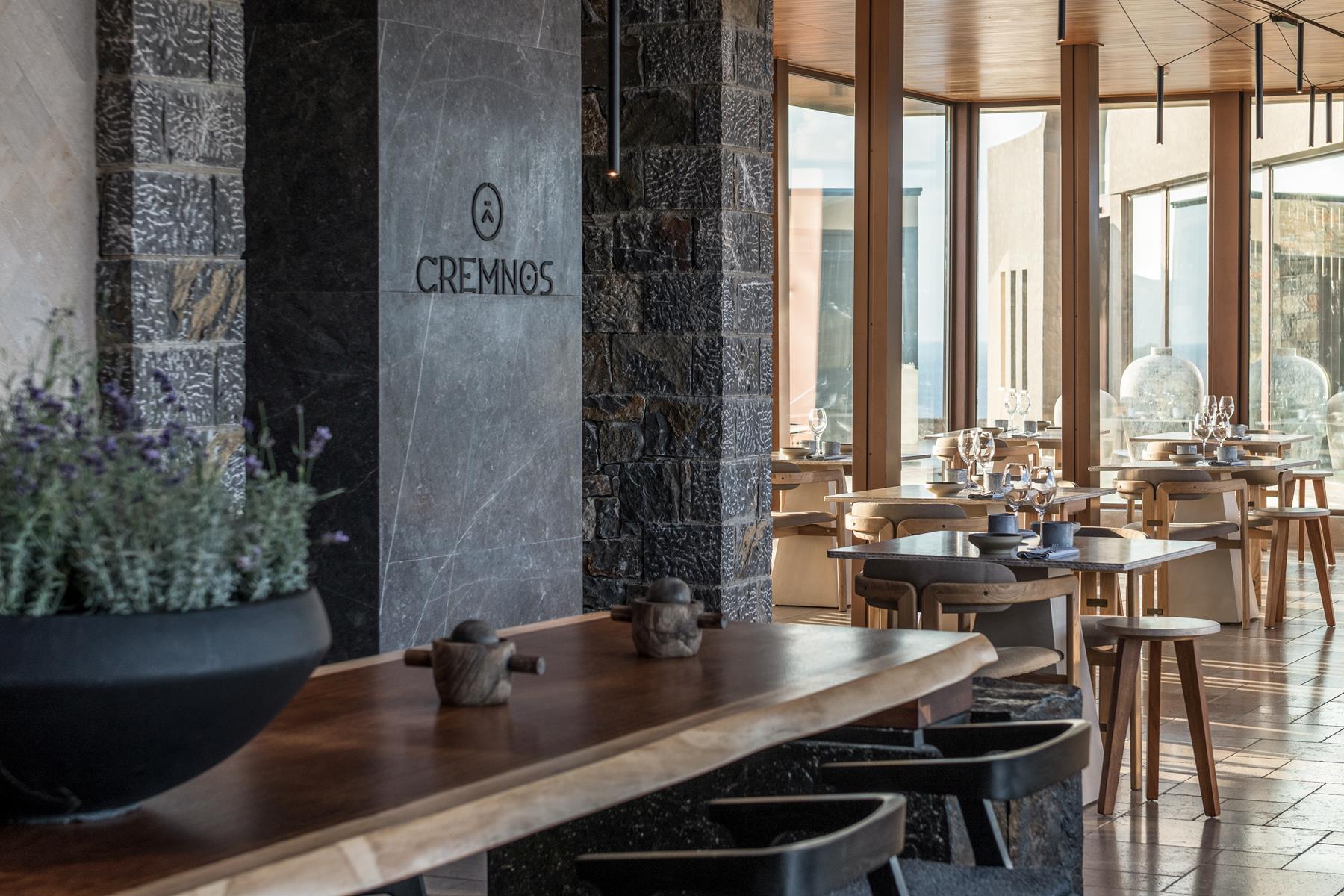 Cremnos Restaurant
The idea behind "Cremnos" is to create a nutritional haven where we derive our inspiration from the traditional Greek lunching and dining and reinterpret old time classic recipes with a new age twist. We use handpicked, organic, fresh ingredients from small farms around the island. Our chef and his team base their menus on authentic Cretan cuisine and dietary habits that are well known around the world to be beneficial to our health. Sit back and enjoy a soulful experience during every meal of the day, made with love and caring for you and your loved ones. The breathtaking views of our restaurant will be the cherry on top to this gastronomic experience.
Find more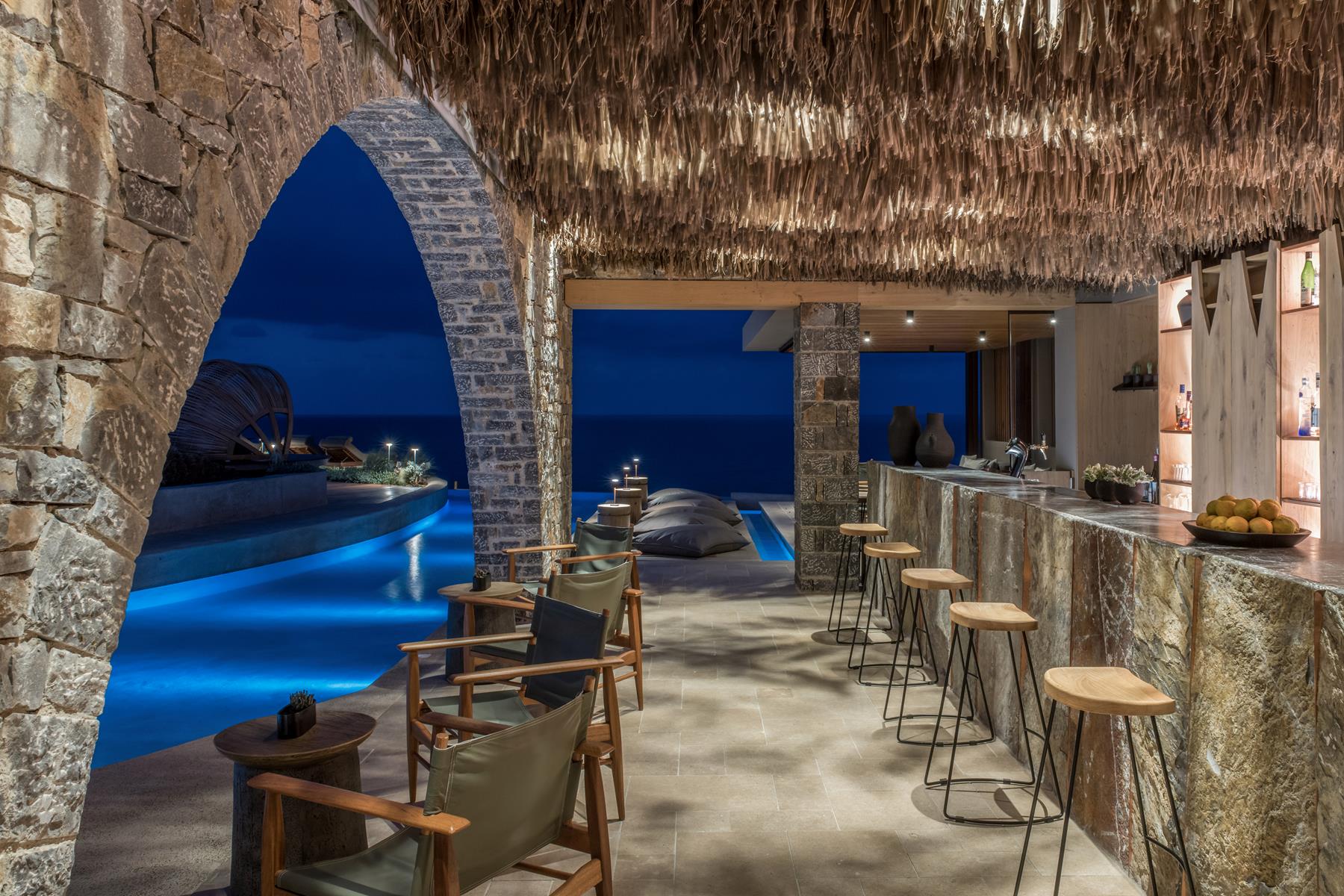 Circle
Join us at the CIRCLE, our all-day pool Bar & Lounge. Try our delicious homemade drinks crafted by our devoted mixologists. Our cocktails are inspired by the Mediterranean botanical herbs and the healthy freshly squeezed juices are made only from local produce only.
Find more