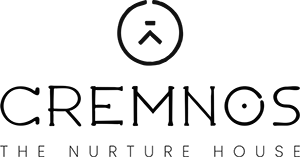 The idea behind "Cremnos" is to create a nutritional haven where we derive our inspiration from the traditional Greek lunching and dining and reinterpret old time classic recipes with a new age twist. We use handpicked, organic, fresh ingredients from small farms around the island. Our chef and his team base their menus on authentic Cretan cuisine and dietary habits that are well known around the world to be beneficial to our health. Sit back and enjoy a soulful experience during every meal of the day, made with love and caring for you and your loved ones. The breathtaking views of our restaurant will be the cherry on top to this gastronomic experience.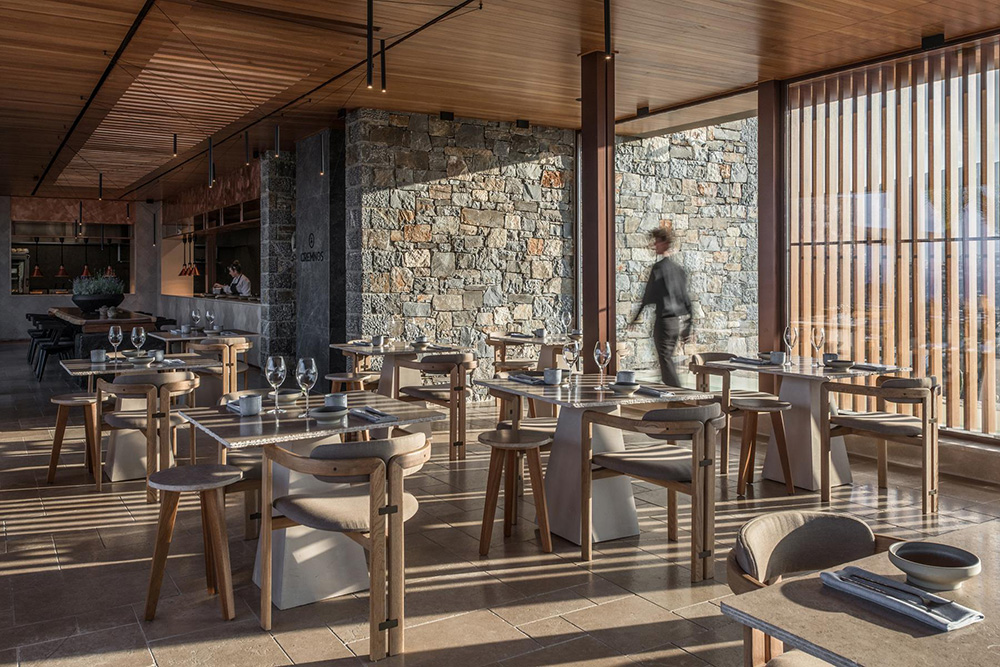 Menu
Selected, local, seasonal, fresh ingredients are the first priority of our chef and team to create a soulful experience for your every meal.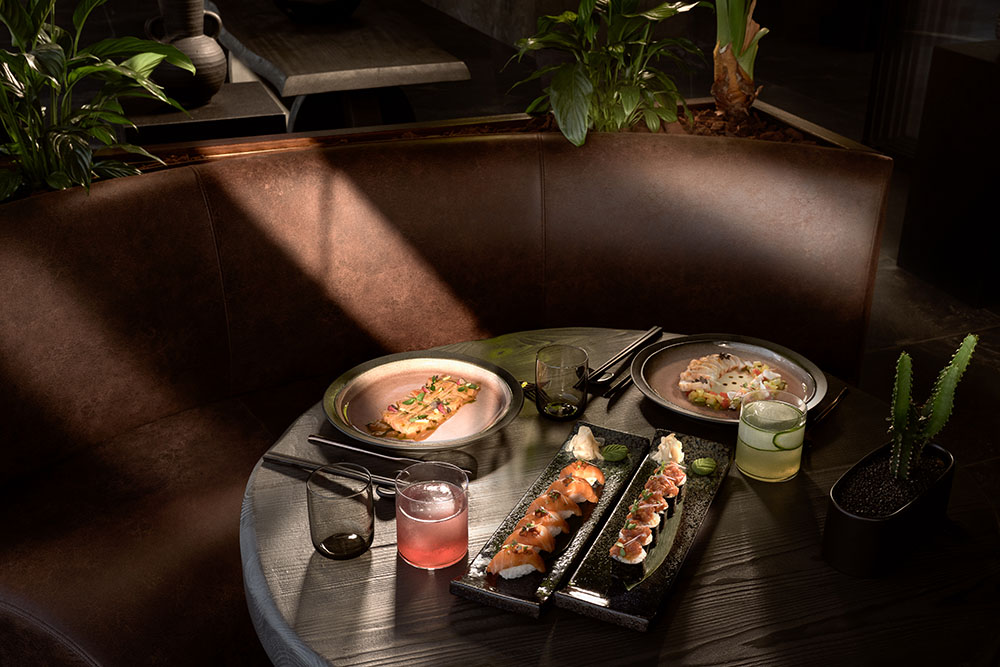 Umi
The Modest Pleasures
Umi offers a harmonious synthesis between the culinary tradition of Peru and Japan. These flavour combinations bring together the best of the elegant and delicate cuisine of Japan with the freshness and spicy punch of Peru.
Our Executive Chef
"Yannis Rokanas - Executive Chef of ACRO SUITES" Cooking is in my passion. I was fortunate enough to turn my passion into my profession. There is nothing I love doing more than creating and sharing my food with people who indulge in the same love and appreciation of a unique culinary experience. The first memory I have with cooking goes back to when I was a child, growing up in a home filled with flavors and delicious cooking aromas.. I knew that I wanted to become a chef since then that's why I decided to follow my passion and actually study at Le Monde Culinary School of Athens. My journey began as I worked besides some of my heroes and Michelin Star Chefs. I have been fortunate enough to build a great team and found incredibly talented people along the way that I have by my side till this day. Building a strong team with people who share the same philosophy as me, has contributed to constantly try new things, create new recipes, explore the deep Greek culinary history. By combining traditional recipes with new ideas & techniques we bring something new to the table I am truly devoted to local, seasonal produce and collaborating with Cretan farmers & grocers. My ethos is respecting the ingredients, minimizing food waste, focusing on flavor and never be afraid of experimenting. The dinner table is the place we come together by sharing a delicious meal and create memories A few words that perfectly depict my relationship with cooking is taste, teamwork, respect and devotion."
Photo Gallery